Why you are hampering your muscle gains and health by not taking Workout Supplements
Ever go to the gym and watch those commercials on the T.V. screen about taking a protein supplement, or workout supplements in general?  I don't know about you, but I've overheard people talking while those commercials are going on saying things like, "O, that's all a bunch of B.S., they're just trying to rob you."  Now, I'll admit, the protein shakes in the gym are quite expensive and you should try to make your own shake at home whenever possible.
However, the part of the commercial that says that a protein shake will help you after your workout is certainly not a load of B.S. though.
It's a true shame though because many people I talk to admit to not taking any workout supplements, not even protein after their workouts.  I don't think they realize just how much they are hampering their progress in the gym by neglecting the right nutritional supplements to take.
This information could be especially pertinent to the older population given the relationship between muscle mass and bone density.   Sarcopenia, or muscle loss, can progress to osteopenia (bone loss) which can then progress to osteoporosis where fractures are likely to follow which can lead to disability or death.
The research article I recently read concluded that taking a protein and carbohydrate snack after your workout, along with calcium and vitamin D supplementation will significantly increase your lean muscle mass more than if you simply just exercised doing resistance and aerobic training.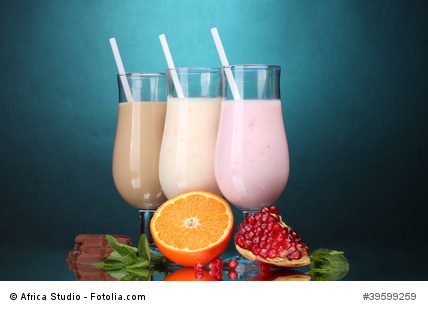 Explanation of what the study did
This article was in the Journal of Exercise Physiology Online by Westcott et al.  This study wanted to see the results of exercise combined with nutritional supplementation on bone density of the lumbar spine (low back vertebrae between ribs and pelvis), resting blood pressure and the amount of lean muscle mass.
This study included 52 total participants with 48 of them being women and 4 men.  Their ages ranged from 39 years to 82 years, with 59 years old being the mean of their ages (all of the ages added up divided by the total number of people).  The study lasted for 9 months and the subjects were divided into 3 groups.
Control group:
 This group had 9 members and did not take supplements or exercise for a 9 month period.
Exercise Group:
 Although this group of 18 people did not take any supplements, they did perform resistance training and aerobic training.
Exercise and Nutrition Group:
 This group of 25 people took nutritional supplements along with performing aerobic and strength training.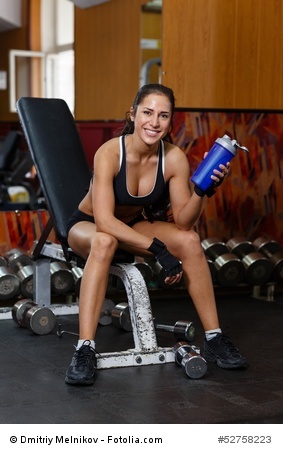 The groups given exercise were instructed by professional fitness instructors in classes for an hour where they were given roughly 25 minutes each of aerobic and strength workouts.
 What the exercises and nutritional workout supplements were
The Supplements: 
Following the workout that the exercise and nutrition group did, they drank a shake with 36 grams of carbohydrates and 24 grams of protein along with l-leucine.  Along with that, a daily dose of 1200 IU (international units) of vitamin D and 500mg of calcium were taken throughout the 9 month duration of the research study.
The Aerobic Exercises:
 The aerobic workout consisted of 25 minutes doing recumbent (leaning back) cycling.  The cycling was performed in an interval training manner where there were 5 lower intervals that lasted 2 minutes each and 5 high level intervals lasting 2 minutes each, combined with a warm-up and cool-down lasting 2 minutes.
The Strength Exercises:  
12 Nautilus One-Line resistance machines were given to the people in the study where they did 8-12 repetitions of 1 set of the following exercises, which were seated row, leg press, chest press, rotary torso, lat pulldown, shoulder press, leg curl, hip add/abduction, leg extension, low back, neck flexion/extension, abdominal.  The exercises were done in full movement range and were pain free, with each repetition lasting approximately 6 seconds.  Good form was maintained throughout.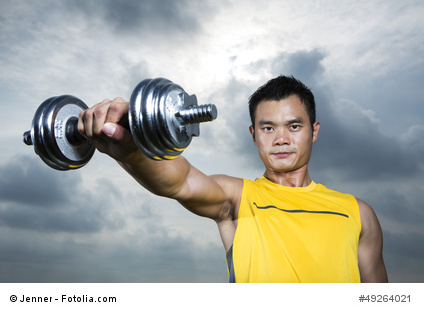 Assessments of all the participant's bone mineral density of the lumbar spine, along with resting blood pressure and lean muscle mass were taken at the beginning and end of the 9 month study.
 The Results of the Study:
 Bone Density of the Lumbar Spine:
There were non-significant effects regarding bone density changes for all groups, although bone density changes were of note.  There was a 1% bone density decrease among the control group, while the exercise group did not change.  The nutritional supplement and exercise group increased the bone density of their lumbar spine by 1%.
Lean Muscle Mass Changes:
Only the exercise and nutrition group experienced a significant increase in lean muscle mass.  The people in this group averaged a 5.2lb increase in lean body weight.  The other 2 groups had non-significant effects, but of note, the exercise group increased their lean muscle weight by 3.9lbs, while the non-exercise group decreased in lean muscle mass by 2.1lbs.
 Blood Pressure Changes:
The only group to experience a significant change with blood pressure was the Exercise and Nutritional Supplement group.  With this group, systolic blood pressure dropped by 10.0 mmHg and diastolic blood pressure dropped by 4.8 mmHg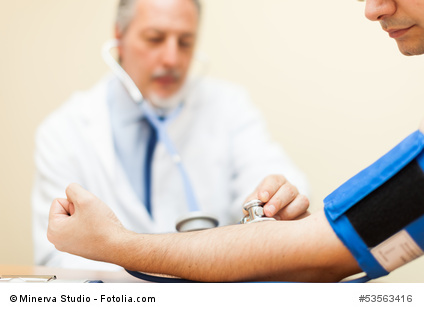 Explanation of the Results:
 A shake or snack packed with carbs and protein taken after a workout tends to increase lean muscle mass development.
Blood pressure dropping in the exercise and supplement group was perhaps partially a benefit of the increase in lean muscle mass.  The study also said that soy protein taken as the protein supplement could have had a benefit here as well, as soy is shown to reduce blood pressure in those who take it.
Despite the lumbar spine bone density results not being significant, the study speculated that a longer research period would have yielded results that were significant.
How the Results of this Study Apply to You:
If you are a younger person, the results of this study and how they pertain to you are quite obvious.  If you want greater increases in muscle mass, then taking a workout supplement with carbohydrates and protein will be to your benefit, as well as taking a Vitamin D and Calcium supplement as was done by the supplement group in this study and is recommended at the end of the research report.
Perhaps the results of this study especially apply to you though if you are older though.  The NOF (National Osteoporosis Foundation) says that about "one in two women and up to one in four men over the age of 50 will break a bone due to osteoporosis", which can then lead to further disability or worse.  Osteoporosis is also described as a "silent disease" that can creep up on you, so you may not even know you have it until it is too late.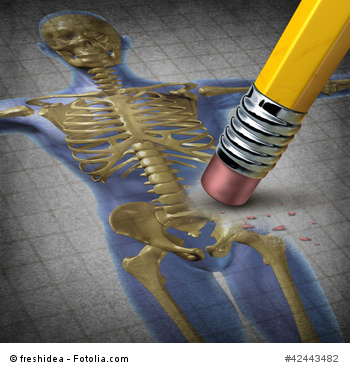 Osteoporosis often starts with a series of degenerative processes, beginning with Sarcopenia (muscle loss), followed by osteopenia which is a loss of bone density, followed by osteoporosis itself, which is a further decrease in bone density.
Given the positive relationship between increased muscle mass and greater bone density, it then makes sense for you to do whatever you can to increase your lean muscle mass to increase your bone mineral density.  This is best achieved by exercise combined with taking proper workout supplements, which not only give you the increased lean muscle mass benefit, but also lower your blood pressure as an additional benefit according to this study.
Now that you know that exercise along with taking a nutritional supplement is more effective than simply just exercising, why not start right now taking a nutritional supplement if you are not already doing so?  You should be doing ALL that you can be doing to be the healthiest version of yourself that you can possibly be!
WORKS CITED:
www.nof.org/articles/4
Westcott, W. et al.  Exercise and Nutrition More Effective than Exercise Alone for Increasing Lean Weight and Reducing Resting Blood Pressure.  Journal of Exercise Physiology online.  2011; 14: 120-133.