What Are Back Dimples?
Another name for back dimples is Venus Dimples.  These lower back dimples are called Dimples of Venus due to how many people find them attractive and gush over seeing them.  For example, if a man was to suddenly come across back dimples like in the picture below…….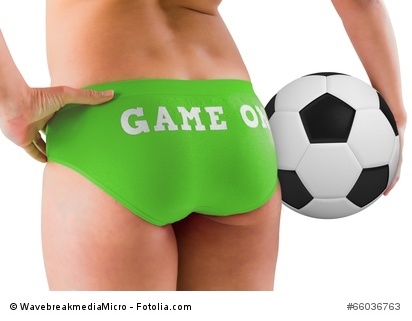 …….they would be Awestruck!  One just cannot help but to be amazed by Venus Dimples like that!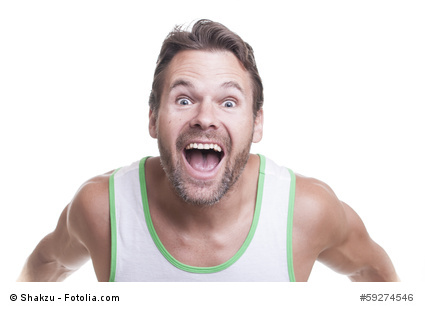 So incase you are wondering anatomically what Dimples of Venus are, let me explain.  In the picture below (a rear view of your bony, skeleton butt), you see your lumbar spine from up top coming down and attaching to your sacrum.  Your sacrum then has 2 hip bones on each side of it.  The red part that is highlighted on each hip bone is called the Posterior Superior Iliac Spine (PSIS).  Right above your PSIS is where your Venus Dimples are located.  Due to the way your bones are structured, an indentation is there, which allows for those stunning, spectacular, striking Dimples of Venus!
 So now you are probably thinking to yourself, "Well, that's nice,
BUT HOW DO I GET THEM!?
"  Well, allow me to explain!
How To Get Venus Dimples
If you want lower back dimples, there is one CRUCIAL thing you must do.  The thing is, where your back dimples are located, there is no muscle.  Therefore, while building up muscle in that general area may make those indentations more prominent, there is a better approach!  The best approach is to lose body fat!  If you've got too much fat covering those Dimples of Venus, they won't show!  So much for that Pool Party!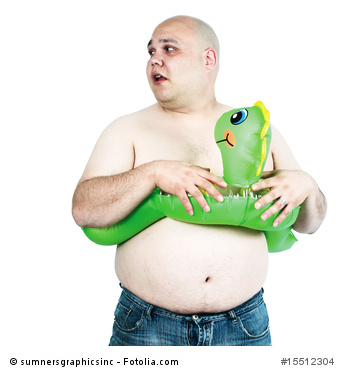 Lose The Body Fat To Get Back Dimples
Losing overall body fat is by far the number one thing you can do to get Venus Dimples.  If you have a high body fat percentage, then those back dimples may be covered by adipose tissue.  Luckily, understanding how to lose weight is not a hard concept to grasp.  It is a fact that there are 3,500 calories in a pound.  It is also a fact that there are 7 days in a week.  It is ALSO a fact that 7 multiplied by 500 is 3,500.  THEREFORE, if you trim 500 calories per day from your caloric intake, you will lose roughly 1 pound per week.  If you exercise regularly as well, perhaps you will only need to eat 250 calories less per day.  Given that your increased activity levels will burn more calories, you may be able to get away with eating more food.
One amazing, simple tip I can give you to lose weight is to JUST DRINK WATER!
…continue reading below…
By doing this, I mean to cut out things like fruit juices, sodas, and beer from your diet.  When you drink water only, you are potentially eliminating many excessive calories from your diet.  By applying this very simple tip, you will be melting away the fat in no time.  This will allow your back dimples to reveal themselves, at last!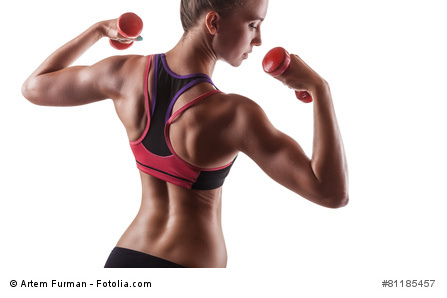 Workout To Get Dimples Of Venus
Although losing fat is the number one thing you can do to get back dimples, working out certainly will not hurt you.  Just because you cannot build muscle directly at the location of your back dimples, does not mean you cannot build muscle around that area.  By building up muscle around that location, you could very well make your Venus Dimples stand out more.  So if you truly, absolutely want those back dimples that people go crazy over, you will need to do some weight training!
In terms of actual exercising, I recommend three lifts that will perhaps make your back dimples more pronounced.  These lifts include squats, deadlifts and lunges.  All three of these exercises will target your butt and back muscles.  By building up your muscles around the area of your Venus Dimples, you can make them stand out more.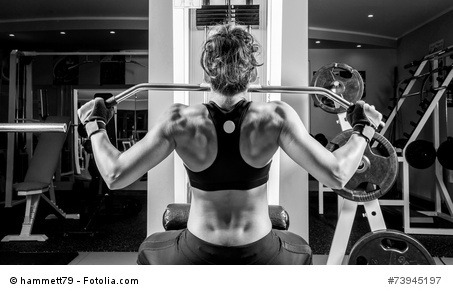 Final Thoughts On Getting Back Dimples
In conclusion, back dimples are considered a thing of beauty.  Many men and women want to have Dimples of Venus.  Luckily, getting these lower back dimples is not a hard thing to do.  The number 1 thing that you need to do is to lose body fat.  When body fat is at a low enough level, the indentations on your back will in most cases reveal themselves.  A secondary thing you can do is to workout the muscles in that area.  By doing exercises such as squats, deadlifts, and lunges, you will build up those muscles.  This will make those Venus Dimples you want stand out even more!
Hopefully that article helps you out in your quest to get back dimples.
COMMENT BELOW if you enjoyed this article or have any further questions!