Does Protein Powder Go Bad & Spoil?  Should You Consume It?
I don't know about you, but when I was younger, I would constantly wonder, "Does protein powder go bad?"  After all, you can spend QUITE a bit of money on protein powder.  I remember being in a Whole Foods once and I bought a tub of whey protein called Jay Robb.  After paying the cashier though, I would think….more like Jay ROB!  I got no money left!!!
Because of how much whey protein powder can be, you're gonna want to make it last!
However, I've definitely had situations in college where I'd have a container of protein that passed the expiration date.  Usually, the expiration date on these protein containers is about 1 year long.
Because I wanted to save money though, I would definitely tempt fate.  I'd look inside that tub of protein and wonder, SHOULD I?  DO I DARE?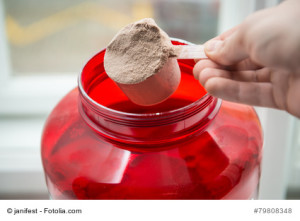 Well, let me tell you.  From some of my experiences tempting fate, I can tell you that protein powder CAN GO BAD!
How To Tell If Your Protein Powder Has Gone Bad
Sometimes it can be quite obvious if your protein has gone bad.  If you look inside the container and there is green, glowing ooze that has burnt a hole in the bottom, then chances are…something is wrong.
However, if the above is not happening (which I hope it isn't!), there are other ways to tell.
One thing I did often was SMELL the protein.  Simply smell through the opened container.  Does it smell like normal protein does, or is something off?  If moisture has gotten in there, IT AIN'T GONNA SMELL GOOD!  Have you ever smelled a protein shaker that you didn't clean completely?  It smells GROSS!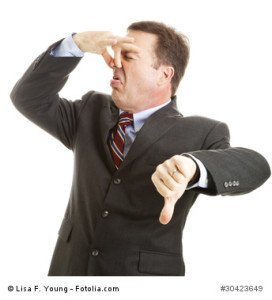 Therefore, an obvious answer to the question of, "Does protein powder go bad?" is to simply smell it.  If it smells like a combination of old socks and rotten eggs, you gotta buy new protein!
A second obvious thing to do is LOOK at the protein.  Has any moisture gotten in there?  Does it look wet?  If so, bacteria could have likely gotten in there.  If that happens, that obviously isn't good!  If the protein doesn't look like normal protein and you see clumps of wet goop in there, then you gotta buy some new protein powder!  Luckily, often if the protein is wet, it is also going to smell quite unpleasant.  The two often go hand in hand, believe me!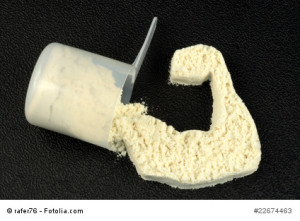 A third thing you can do to answer the question of "Does protein powder go bad?" in your case is to TASTE just a little bit of the protein.  Does it taste its normal flavor, or does it taste more like a pair of sweaty sailor sea socks?  I stress to only taste a little bit because if you taste a lot at once, such as by drinking an entire shake, you could get sick!  So only taste a little bit to see if it tastes normal or not.  If it doesn't, you obviously gotta shell out the money for more protein!
What If The Protein Has Expired, But Looks Fine?
As I said, most protein expires after one year has passed.  However, what if you smelled, tasted, and looked at the protein, and it appears fine?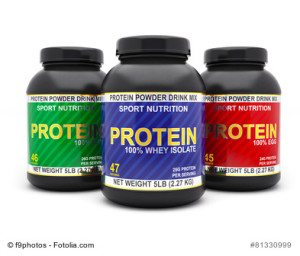 If everything checks out, then it's likely the protein powder is fine to consume.
However, you should know that once protein powder passes its expiration date, it isn't as effective.  The nutrient quality isn't what it used to be once the expiration date has passed by.  Therefore, you may not be getting the results out of the protein that you might expect.  However, unless a seriously large amount of time has passed, such as a year beyond the expiration date, I doubt the nutrition quality change will be drastic.
How To Store Protein So It Won't Go Bad
Given that protein powder is considered a dry food, I checked out the National Center for Home Food Preservation.  The best way to store dried foods is in a cool, dry, dark location.  For me personally, I keep my protein in the kitchen cabinet, as it meets all these 3 criteria.
Another simple thing to do that often gets overlooked is to TIGHTLY SEAL THE CAP!  If you neglect this, air and moisture can get in and contaminate the protein.  So after each use, do this!
Hopefully the above answered your question regarding, "Does protein powder go bad".  It certainly can, but despite that, you can still often consume it with no issues, provided you did all the above things I stated first.