Osteoporosis SUCKS!
There are a myriad of examples if you look around yourself in your everyday life of how osteoporosis causes life to suck.  I'm sure if you ever have walked along a busy city street that you've seen people with hunched over postures.  Or perhaps you have looked at many older adults and have wondered if they were always so short?
If you have seen or thought the above, then there is a good chance the individual you were looking at had osteoporosis.
Osteoporosis over a period of time can cause a hunched over posture and a decrease in height, along with other more serious effects.
So knowing how serious osteoporosis is, you should throughout your life do all that you can to prevent yourself getting it.  If however you do develop osteoporosis, there are specific exercises  and other things that you can do to help alleviate, or even reverse its effects.  I should note though that IF YOU DO HAVE OSTEOPOROSIS YOU SHOULD FIRST SEE A MEDICAL DOCTOR TO GET CLEARANCE BEFORE STARTING AN EXERCISE PROGRAM!  I mean it!
 So what the hell is Osteoporosis and what should you do about it?
Osteoporosis happens when your bone density drops below a certain level.  Once this happens, which is typically after our 4th decade of life, we are much more susceptible to bone fractures.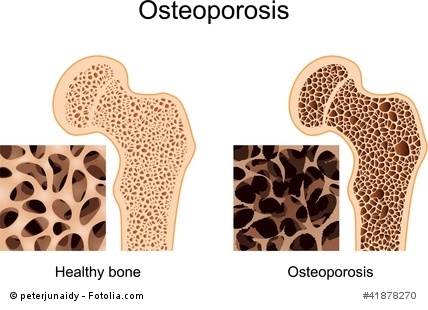 When your bones become brittle, you are much more likely to fracture them.
Of course, fracturing a bone is pretty damn serious, especially if you are of an advanced age.  A fracture at a major part of your body, such as the hip, can have serious consequences to your health and overall quality of life, perhaps leading to chronic pain or even worse issues.
Osteoporosis is also much more common than you think!  According to the National Osteoporosis Foundation about 25% of men and 50% of women aged 50 and older will break one bone in their lifetime due to osteoporosis.  
So now that you know the seriousness of Osteoporosis, I bet I can guess your next question.
So what the heck causes Osteoporosis?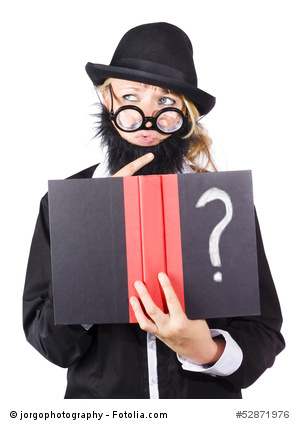 Some of the things that cause or elevate the risk of Osteoporosis include:
 Advanced age
Being female
Genetics
Cancer and other diseases
Vitamin D and/or Calcium deficiency
Smoking
Drinking excessive amounts of alcohol
Using corticosteroids over a prolonged period of time
Living a sedentary lifestyle
The Good News
Although some of the risk factors listed above are out of your control, many of them ARE IN YOUR CONTROL! 
For example, starting today, you can cut back on smoking and alcohol consumption, you can eat better and you can exercise!
Also, even if you have osteoporosis, you should still cut down or eliminate drinking and smoking, while eating healthier and exercising more.
According to a study done by Metcalfe et al., postmenopausal women who underwent balance exercises, did strength training with high loads, took calcium supplements and hormone replacement therapy, as well as participate in weight bearing activities saw significant gains in their bone mineral density.
Basically, with regards to preventing, alleviating and reversing the effects of osteoporosis, for the most part you can CONTROL YOUR OWN DESTINY!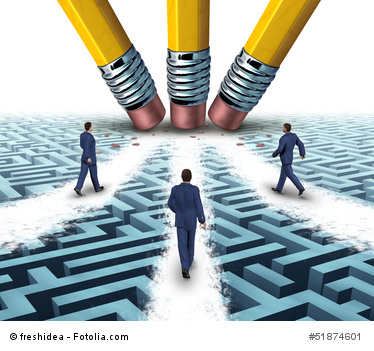 How Exercise Protects You From Osteoporosis
Firstly, I think it is important that you first understand HOW exercise can help prevent osteoporosis if you don't have it and also how exercise can alleviate the effects of and reverse osteoporosis if you do have it.
The mechanism by which exercise can protect you from osteoporosis is known as Wolff's Law, which is described here by Wikipedia.  Basically, Wolff's law states that bone will adapt to the stress that is placed on it.  If it is properly stressed, such as by lifting weights, then the bone will grow strong.  However, if you live a sedentary lifestyle and don't get much exercise, your bones will grow weak.
According to an article by Frost H, in order for bone formation to take place, there must be a minimal essential strain (MES).  According to the article, the MES force needed for bone growth is about one tenth of the force needed to fracture that bone.  You can get this necessary force from lifting weights!  
Thus through weight training, you can not only make your bones strong, but also alleviate and/or reverse the effects of osteoporosis.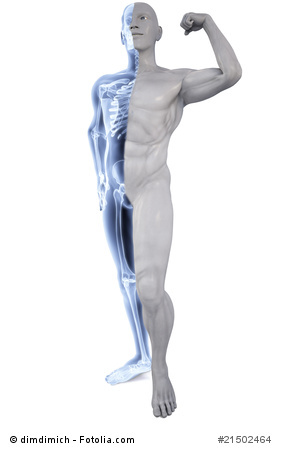 Activities and Exercises You Can Do To Protect Yourself From Osteoporosis
One major thing that you can do to protect yourself from the effects of osteoporosis is to sit upright with good posture.  Because osteoporosis may lead to compression fractures when your spine is flexed forward, which can ultimately lead to a decrease in height and a forward-bent position, you want to avoid placing yourself into a position where your posture is compromised.  For example, when you are sitting at the computer, the ideal position would be that of the picture below where the spine is not flexing forward.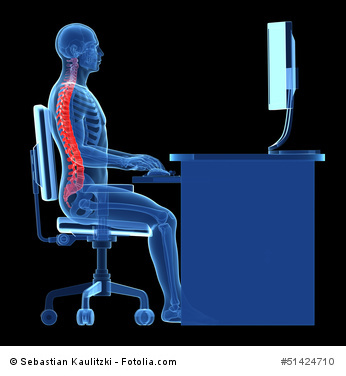 A huge reason why you don't want compression fractures in the spine to happen is because they cause you to become even more hunched forward and the muscles at the front of your body can become even tighter and pull you forward even more.  This is why you want to prevent these fractures from happening!
 Stretch your chest and hips
If the muscles at your chest and hips are tight, you will tend to be pulled forward more.  If you've ever seen those big hulking brutes at the gym with the rounded shoulders, you know exactly what I am talking about.
To get a good chest stretch, go stand in front of an open doorway with your arms extended out so your palms are firmly touching each side.  Then lean in until you feel a stretch at your chest.  Do this stretch 5 times for 45 seconds each time.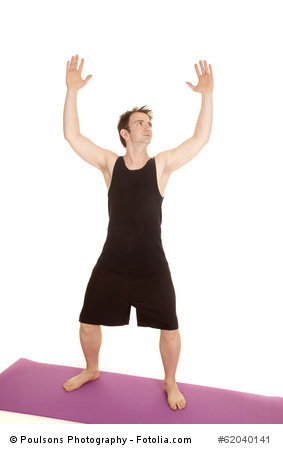 Stretching Hamstrings
Another muscle you will want to stretch are the hamstrings.  If you sit a lot, you likely have tight hamstrings, which can tilt your pelvis backwards and thereby flex your spine, which you don't want!  To stretch your hamstrings, you can do what is being done in the picture below.  You can also stand in front of a staircase and with your leg straight, rest the heel of your foot on the first or second step.  If you feel a stretch in the back of your thigh, you are stretching your hamstring muscles.  Do the hamstring stretch 5 times for a 45 second hold each time.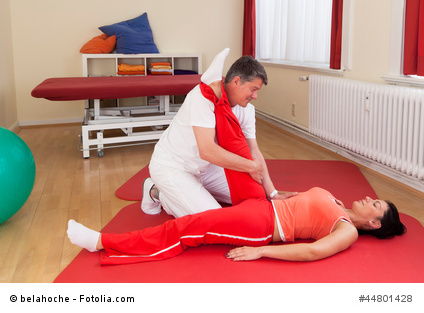 Two more muscles you will want to stretch are at the front of your hip, which if tight, can pull your spine forward more.  These two muscles are the Rectus Femoris and Iliopsoas.  Don't worry, I'm going to go into all crazy anatomical detail on what they do or what their function is, I'm just gonna show you how to stretch them!
Stretching Iliopsoas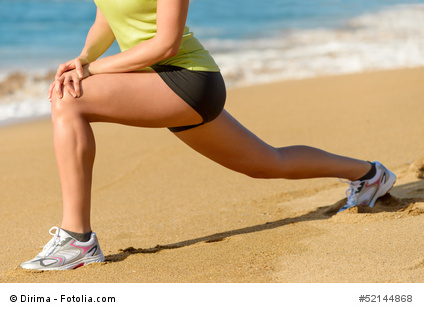 To get an even fuller stretch of that hip flexor muscle, picture yourself doing the above stretch except have the knee behind yourself flat on the ground and keep your torso straight.  Hold this stretch 5 times for 45 seconds.
 Stretching Rectus Femoris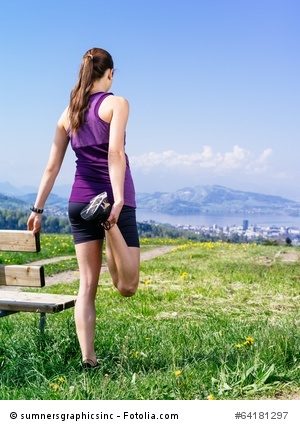 You will get the most out of the above stretch if your torso is straight and your knee is pointed straight down towards the ground.  Hold this stretch for 5 times 45 seconds each time.
 Further exercises to protect yourself from Osteoporosis
Prone Press Up
Another great exercise that can get you more mobility in your back along with providing an upper body workout is called the prone press up.  Basically you do this exercise on your stomach with your hands underneath your shoulders.  You then push yourself up while keeping your hips on the surface you are on.  The video below explains it very clearly.

Lat Pull-Down
The lat pull-down is another great exercise you can do to help strengthen your back.  I see a lot of people in the gym though doing this exercise like they are a monkey shaking a tree branch to get some coconuts to fall.  Do this exercise in a SLOW and CONTROLLED manner.  Also, pull the bar down in front of your face, not behind your neck cause then you are asking for shoulder problems.  Of course, you can do this exercise with a narrower grip than the man in the photo.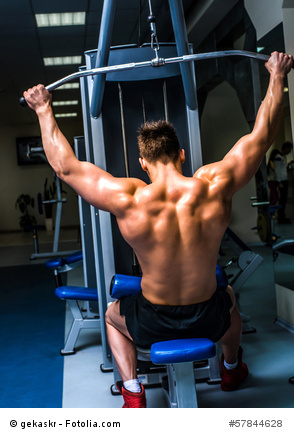 Bird Dog
The bird dog is an exercise that is great for strengthening the core and back.  The exercise is a bit complicated to explain in words though so I'll let a video do the talking.

Jogging
Yep!  Good old fashion jogging absolutely helps with strengthening the bones in the lower body and warding off osteoporosis and its effects.  Because jogging is a weight bearing exercise, it can sufficiently stress the bone at the hip and strengthen it.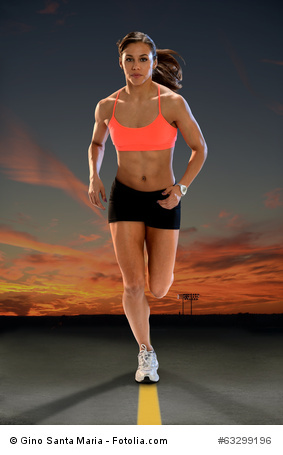 Lifting Weights
Lifting weights is important to do if you have Osteoporosis, but you want to do it the RIGHT WAY!  If you lift weights that are too heavy, you can over stress the bone, which can lead to major problems.  I highly recommend starting off with a low weight that you can do for many repetitions and then slowly progress yourself week after week.  For example, if you are doing a leg press exercise with 100lbs, progress only about five percent of that weight or less each week.  So if week one you are doing 3 sets of 20 repetitions with 100lbs, then week two progress the weight to 105lbs and see how you handle that weight.
Final Words of Wisdom
As I said in the beginning of this article, if you have Osteoporosis, you should CONSULT A MEDICAL DOCTOR before beginning an exercise program!  Also, if you have pain during exercising, then STOP!  
One final point, AVOID CRUNCHES!  If you have osteoporosis, crunches are the last thing you want to be doing, as they will flex your spine.  Because your bones are in a weakened state, you are at risk of getting compression fractures if you do crunches or other abdominal exercises where your trunk is in a flexed position!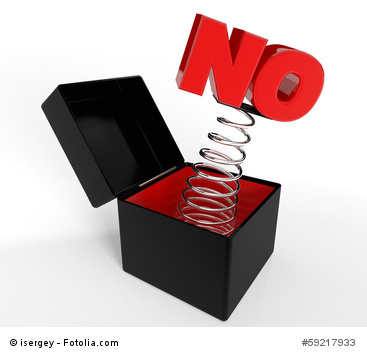 I hope this article has been helpful to you whether you are looking to prevent osteoporosis from happening or if you have osteoporosis and are looking to alleviate the effects of it.  Up above I just gave you a few basic exercises you can do.  Of course there are many more exercises you can do on top of the brief listing I gave!  I don't want you to be bored with too few exercises!
WORKS CITED
Frost H.  From Wolff's law to the Utah paradigm: Insights about bone physiology and its clinical applications.  Anat Rec  262: 398-419.  2001.
Metcalfe et al.  Post-menopausal women and exercise for prevention of osteoporosis.  ACSMS Health Fit J.  5: 6-14.  2001.