Why I decided to experience a Floatation Tank
I originally heard from a teacher that floating in a floatation tank, or otherwise known as an isolation tank, was kind of like taking LSD.  I knew I never wanted to take LSD for real and hallucinate things like birds talking to me and having a conversation, so I thought this was the second best thing.
That was not the only reason why I chose to float though.  Another reason I decided to experience a floatation tank was because of how supremely relaxing I was told it felt and how it melts stress away, which I had a lot of at the time.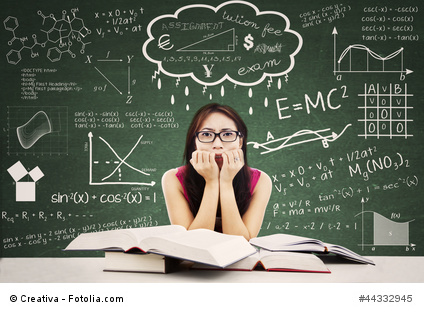 I was told it deprives you of all your senses, thus the alternative name, sensory deprivation tank, so all you can do is just float in seemingly tranquil bliss.  This was something I absolutely wanted to experience (not to mention being curious of what taking LSD was like).
My experience in the Floatation Tank itself
What the Floatation Tank looks like and what is in it
After first showering and entering the room with the floatation tank, I thought it looked kind of like a space pod that you would see in a Star Wars movie.  It felt kind of like I was Kal-El's child from Superman and I was the saving grace of the planet and I needed to be sent to another galaxy as a last beacon of hope for my species.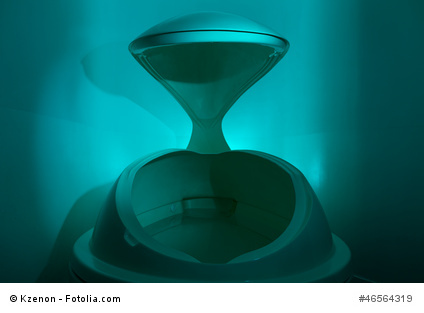 Let me talk a bit about what is in the floatation tank though and what you can expect before I delve more into my experiences.  Within the tank itself is skin temperature water that is saturated with Epsom salts that are good for your skin and hair.  Picture this water as being similar to that of the Dead Sea, in that the water is so salt saturated it will be very easy for you to float by just laying back in the water.  There will also be the option of having a pillow for your head while in the tank, as it will help keep your head above water.  There is also an option to have light on and/or music playing, although I recommend none of that in order to completely deprive your senses and allow you to totally shut your body down and give in to relaxation.  Earplugs can also be worn throughout the floating experience, which I recommend to cut out any auditory stimulation from the outside.  Last but not least, there is also a help button you can press if throughout the experience you become distressed at all, which is very unlikely from how relaxed you will be throughout.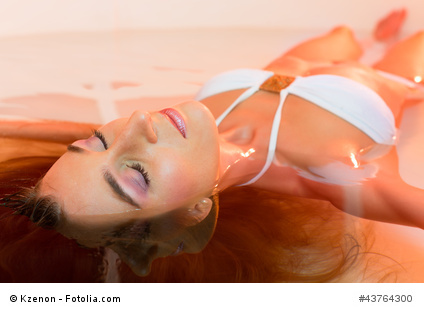 My floating experience itself
So anyways, there I am in the room staring straight ahead at the space pod looking floatation tank.  I put in my earplugs, strip completely naked and lay down inside.  I noticed that the water was the same temperature as my skin as I laid down horizontally and rested my head on the head rest provided.
I'm not going to lie, my first thought was how boring it was as the top of the floatation tank closed in over my head and I was just staring up at it.  I almost couldn't believe I had agreed to float in the tank for an entire hour!  What a waste I thought!
But then, the lights go dark.  So you are laying there in skin temperature water with ear plugs just floating.  So you are deprived of your abilities to touch, hear and see.  You are just left there to float.
I closed my eyes and tried relaxing my thoughts.  The boredom turned into tranquility, as I felt like I was aimlessly drifting in a vast ocean.
But then, I started having other thoughts.  My mind wandered some more.  For some reason, I started thinking about that movie by Stephen King called It, with Pennywise the Clown and that famous scene where he says "They float, they float!"  If you are easily scared, you might not want to watch!

It seems that when your mind is left to over think, it can come up with some pretty bizarre things like imagining an evil clown being in the Floatation Tank with you!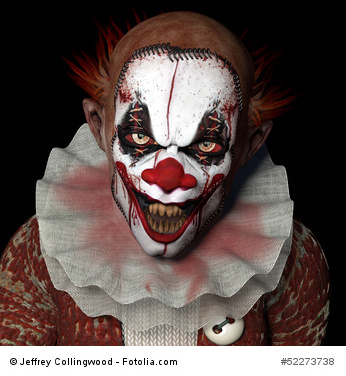 Quickly that thought left me though as I kept opening and closing my eyes to start my thoughts over again.  This time I was relaxed and just let myself float and feel as if I was becoming one with the universe.  I suppose this is around the time where you start to understand why the floatation tank is somewhat similar to the experience of taking LSD as I started to actually see multicolored lines and various shapes appear.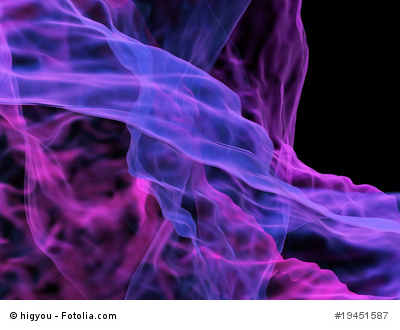 I'm not exactly sure what state of consciousness I was in at this point as it is hard to describe what I was feeling.  It was an absolutely blissful experience though.  It was breathtaking just seeing various colors and patterns with not a care in the world and just allowing yourself to completely let go and become completely vulnerable.
It was like this I remained for some time and I had never felt so relaxed before.
Like all good things though, it didn't last forever and eventually the lights came back on and the top of the floatation tank opened up.
After taking a shower and leaving the place, I was amazed in that the effects of the floatation tank were still lasting.  I felt completely calm even though I was in New York City and walking through extremely crowded areas with tons of people and an abundance of noise from cars honking, construction and everything else happening around me.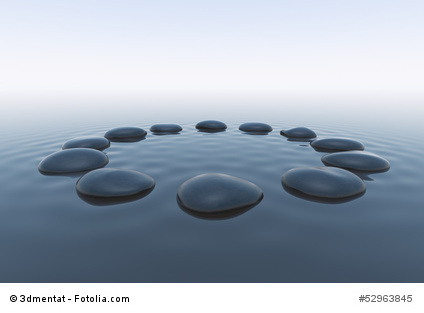 I was in a completely tranquil state, as if nothing from the outside world could cause me stress.  I had never experienced anything like it and the effect in fact lasted the entire day!
Final thoughts on the Floatation Tank
Overall I thought being in a floatation tank was a great experience to have and I would definitely do it again besides the part where I think an evil clown may be in the water with me!  Everyone is bound to have a different experience while floating, but I highly recommend that people try it out once.  If you are bothered by the darkness, you can have the light turned on and you can even have music playing throughout the experience.  Personally, my own thinking was if I deprived my senses as much as possible that I would enter into a meditative state, which I suppose I did.
Not only did the floatation tank experience feel good while it was going on, but the effects could be felt even when the session was over.  I have never meditated before, but that is probably the closest I can imagine to having done so.  So if you want to reduce your stress, experience extreme relaxation or are perhaps just wanting a new, exhilarating experience, then I wholeheartedly recommend you try out a floatation tank for yourself!