Many of you may have heard the colloquial saying, "You are what you eat." I truly believe this statement to be accurate.
Think of your body being like a car.  If you put good fuel into your car (body) like organic, fresh foods, it will run smoothly.  If your car (body) is given the wrong fuel, like a Wendy's Baconator Double, the engine will be sluggish and not run very efficiently.
Basically, what you eat can set your mood for the entire day.  If you eat crap you will feel like crap, but if you eat healthy, energizing foods, you will be uplifted and ready to conquer whatever awaits you.
In order for your body to function at peak performance, you need the necessary nutrients to fuel your engine and keep it humming all day.
Breakfast, the most Important Meal of the Day
Breakfast is the most important meal of the day. By eating healthy foods in the morning that will energize you, like greek yogurt, walnuts and fruit, you will electrify and invigorate your body and think with more clarity, all of which are necessary to perform your tasks efficiently.
If for breakfast you instead went to the McDonald's drive through and ordered a Frappe Mocha (basically a Big Mac shoved into a blender and made into a smoothie) and then went to Taco Bell and ordered a XXL Grilled Stuft Burrito Beef, you wouldn't be feeling so good.  My guess is you'd go to work with so much pent up gas in you that your farts would sound like thunderclaps from lightning bolts being sent down from the skies by Zeus.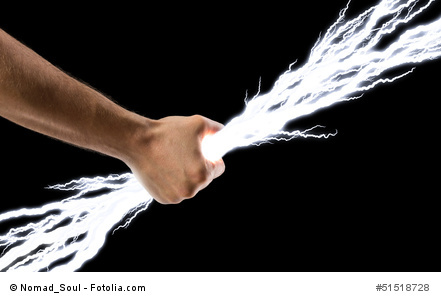 What to Eat for Breakfast to Infuse your body with Energy
Eating a healthy breakfast can absolutely get you through the morning doldrums. Here are some healthy, nutritious foods to consume for your body:
1.  A whole grain English muffin with a tablespoon of peanut butter and half a banana
2.  A bowl of whole grain cereal with skim milk (berries may be added too.)
3.  An egg white on whole grain toast with a slice of cheese
4.  A multi-grain waffle spread with light ricotta cheese and sliced strawberries
5.  Greek yogurt with fruit
Extra healthy breakfast foods to keep in mind:
You can include some fiber that is in whole grain bread or cereal which can fill up your body without raising blood sugar levels.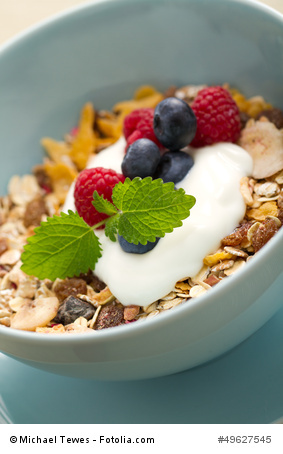 Low fat protein that's in dairy, skim milk and egg whites can leave you feeling full for hours.
Remember, breakfast does NOT have to be a huge meal!
Takeaway Nutrition and Breakfast Tips:
Keep it light – keep it healthy.  Your brain will function more clearly and you will have more energy to greet the day with a positive attitude.
The reason most people need caffeine in the morning is because they are not getting the needed nutrients.    They're feeling sluggish and need their caffeine fix.
By mid-morning they're crashing because their blood sugar has dropped, which leaves them feeling so tired and lazy they make Garfield look like LeBron James.
By eating a healthy breakfast you will prepare your body and your mind to face the day without consuming gargantuan amounts of caffeine or chugging colossal amounts of Red Bull.
So get started eating a better breakfast now!  Fuel your engine and zip through your day. You will be less hungry and not be constantly on the hunt for sugary snacks that add on the calories. Plan your day and eat the proper foods to get you through.  Your body will thank you, I promise.