What Makes Toning Advice Bad & How To Tone Your Body In Reality
There is SO much I hate about the term "toning" and the advice associated with it!  Regarding how to tone your body and the term toning itself, let's CLEAR something up!
Toning does not mean doing a million donkey kick exercises for your butt.  It does not mean doing a bajillion dumbbell curls with 2 lb pink dumbbells either.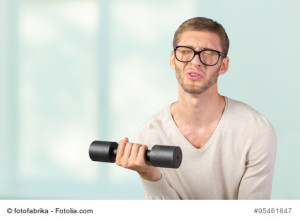 Unfortunately, this is a LOT of the advice given out there.  Doing an easy exercise for dozens upon dozens of repetitions is going to do NOTHING for you.  Do you understand this…..NOTHING!  All this will do is improve your muscle endurance.  This means you will be able to do this same pointless thing for a longer period of time.  That's about it!
A lot of these online fitness 'Gurus' promote that doing easy exercises for many repetitions will harden a body part.  They couldn't be more wrong!
What Toning Means
Toning means losing fat and gaining muscle.  It's as simple as that.  I dislike the term toning so much though because it tends to be associated with so much ignorance.  The fact is, a lot of these online fitness gurus are one sandwich short of a picnic.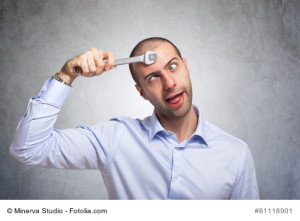 How To Tone Your Body In Actuality
Lose fat
The first thing you are going to want to do to "tone" your body is to lose fat.  This will be done through changing your diet.
So what is a simple way to do this?  Let me tell you a VERY easy way!  How many calories are there in 1 pound?
There is 3,500 calories in 1 pound.  How many days ate there in a week?  There are 7 days in a week.  You with me so far?
So now, what is 3,500 divided by 7?  It is 500.  THEREFORE, if you subtract 500 calories a day from your diet, you can lose 1 pound a week.
A simple way to do this will be to DRINK ONLY WATER!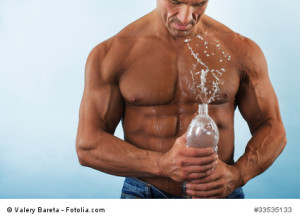 By drinking water and cutting out things like soda and beer from your diet, you will be able to eliminate calories quickly!  Besides, drinking water is good for you and has many health benefits!  Drinking more water is a habit I highly, highly recommend!
Other than drinking more water, you should cut out those extra junk food snacks you have throughout the day.  By eliminating soda and this junk food, you should be close to cutting out 500 calories a day from your diet right there!
Gain Muscle
The 2nd major piece of advice I can give you regarding how to tone your body is to gain muscle!  But first, let me clear up a big myth!
I am surprised that this myth is still so pervasive in this day and age, but it IS!
This myth is that women who lift weights will get HUGE muscles.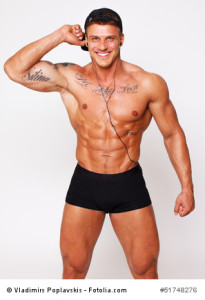 This could not be FURTHER from the Truth!
The fact is that women simply LACK the testosterone to get big muscles like men have.  If a woman does have massive muscles out there, she is taking "supplements", if you know what I mean.
Therefore, if you are a woman reading this, you can workout and lift HEAVY without worry.  You will not become a muscle-bound behemoth bodybuilder!
And quite frankly, the bit of muscle that you will gain from lifting heavy weights will be GOOD for you!  As women age, they are at a greater risk than men are of getting Osteoporosis.  This is where your bone density decreases.  When this happens, your risk of fractures goes up.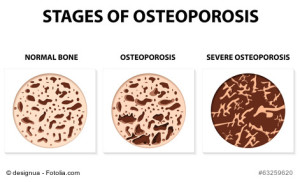 When your muscle mass goes down with age, this is known as Sarcopenia.  From there, Osteopenia happens.  This means decreased bone density.  From there, Osteoporosis can happen.  This means your bone density has dropped even more.
Lifting weights can slow this process down or halt it.  So lift those weights!
Besides that point, added muscle burns more calories!
So not only can more muscle make you look more toned AND burn more calories, but lifting weights can also help you maintain your bone density and your quality of life as you age!
In Summation Of How To Tone Your Body
Toning means losing fat and gaining muscle
Toning will not magically happen from doing a thousand repetitions of an easy exercise
To lose fat, drink only water, stop eating junk food, and drop 500 calories a day from your diet
Lifting heavy weights for 6-12 repetitions for 3 sets of each exercise with good form will help you build muscle
More muscle will help you burn more calories, which will help you get toned
Hopefully this article gave you good advice on how to tone your body!  Now go get TONED!