The 2 Best Back Posture Exercises That You Need
There are a myriad of Fitness "Gurus" out there who don't know squat who are recommending back posture exercises and other exercises to their followers.  Unfortunately, because these people are buff, people take all their advice at face value.
In this article and these 2 videos I'm about to show you, I will be giving you the BEST back posture exercises possible.
Essentially, to achieve the best back posture possible, there are 2 things you MUST DO!
#1 is to stretch out your chest muscles.
#2 is to strengthen your upper back muscles.
Now, let's get to it and cut through all the mumbo jumbo these "Gurus" are spewing out of their mouths like sewage.
The First Of The Back Posture Exercises To Do
This first video is going to focus on opening up and expanding your chest.
Only in this video, I will show you how to do this probably better than ANYONE else you will find on YouTube.
As a quick recap for this video, let me explain.
Essentially, you want to stretch out your 2 major chest muscles, as well as improve your thoracic extension.
By doing both of these things, you will be WELL on your way to improving your back posture.
The Second Of The Back Posture Exercises To Do
This second video is going to give you an awesome exercise for strengthening your upper back muscles.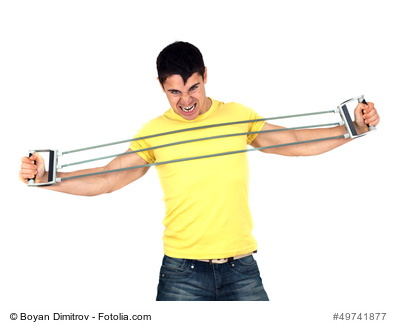 Because so many of us sit at a computer all the time, we tend to round our shoulders forward.
Also, if you don't work out in general, your upper back muscles are going to likely be lengthened and weak.
This next exercise is going to directly target them.
This exercise will essentially work to strengthen your Scapular ADDuctor muscles.
These muscles bring your shoulder blades together.
By strengthening these muscles, they will allow you to better pull yourself out of a bad back posture position.
Let me quickly recap this video now before I send you on your way!
By doing the exercise in the video, you will be hitting your Rear Deltoid, as well as your Rhomboids and Middle Traps.
By working out these muscles, you WILL be doing a lot to help you get into better back posture.
So to conclude, I hope these 2 back posture exercises helped you out!
If you enjoyed the information provided on this article, be sure to WRITE A COMMENT, I would greatly appreciate it!